Quality control
Quality Department
One of the hallmarks of the company is its Quality Department, its control and checks system, which has the latest measuring technology and software for checking all parameters of fasteners at a professional level. Thanks to investments in the latest technology and changes in work organization, high control standards are constantly achieved.
Currently, the inspection department has four fully qualified employees, without whom it would not be possible to guarantee quality deliveries to customers.
Quality control possibilities
dimensions of threads, head drives, shape and position tolerances
torque efficiency
material hardness
material strength
drilling screws
surface treatment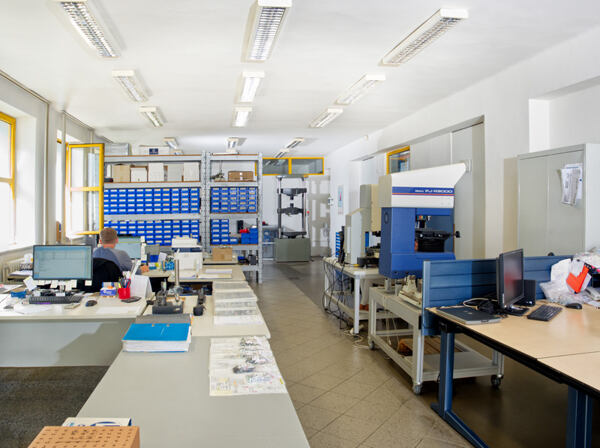 Three-stage product quality control
The quality of the products is guaranteed thanks to a three-phase inspection. In addition to the standard inspection at the manufacturer, a representative office in Taiwan enters the inspection process in the second phase to perform a pre-shipment quality control. The third phase of the inspection is performed directly in Přerov by the Quality Control Department, before the product is packed.