Quality to success
---
We are a progressive Czech company boasting 26 years of professional experience in the field of industrial fasteners.
Our long-term strategy envisions high quality products spanning a wide range of services for domestic and international customers. We believe that reliable logistics and up-to-date production facilities based on the latest technological and environmental trends lay the foundation for further and sustained development of the company.
Thanks to consistent focus on the foregoing, we have developed from a distributor of standard fasteners into a company that now caters to a wide range of industrial fasteners, inclusive of parts based on special drawings for even the most demanding clients in the automotive and electrical industry.
Since 2007, it has been a part of the ALU production division, specializing in the supply of parts for structural aluminium system of the Swiss brand KANYA and its own structural systems WT SOLAR, HAFIX and TERAFIX.
Due to better comfort and serviceability of individual customer groups, the company is divided into divisions.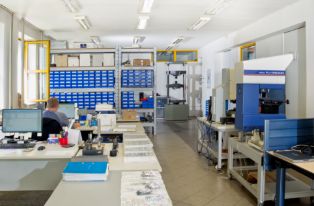 WHY US
High product quality is the basis of our corporate strategy
---
We actively participate in the development and continuous improvement of products with our suppliers. We have built a separate quality department equipped with the latest technology. Thanks to these measures, we can boast of an absolutely minimal number of complaints.