Aluminium construction
Range of goods and services of the WT WINTECH a.s. company is suplemented by ALU division, which is a producer of standard and customer-drawing based solutions from aluminium. Division is equipped with its own technical department and manufacturing therefore we are able to effectivelly fulfill customers demands.
Components and comprehensive solutions for PV powerplants
We are the long-term manufacturer and supplier of components and comprehensive solutions for PV powerplants and solar applications
---
Here, we offer solutions for
sloping or flat roofs
open areas or facades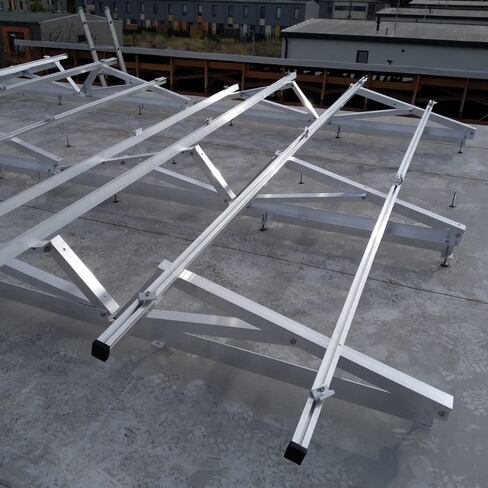 Universal modular assembly system
Our company is the exclusive supplier for a range of goods and technical solutions of the Swiss manufacturer of aluminium modular system, Kanya AG, for the Czech Republic, Slovak Republic and Hungary.
---
We are able to supply
aluminium extrusions and accessories
pre-machined parts
constructions for aluminium assembly system
integrated solutions including assembly onsite at the customer
Components and comprehensive solutions for facades
Experience acquired in the manufacturing of aluminium constructions was incorporated into our very own components for façade-support structures applicable on almost every facade material.
---
Possible solutions from our components
one or two-way structures
solution for hanging PV panels on facade
interior panelling or hung furniture
Custom extrusions and parts from aluminium
---
Given the fact that we have our own technical department and "next-door" manufacturing, we are able to design custom aluminium solutions including machining, surface finish or other services. The list of projects are only some of the examples.
Contact us
If you need custom aluminium extrusions, parts or comprehensive solutions for your business, do not hesitate to contact us.
Václav Jaroměřský
Division Manager
Simona Selická
Sales Assistant
Václav Jaroměřský
Components for facades
Pavel Nevrla
Universal modular assembly system Kanya
Radim Závodný
Comprehensive solutions for PV powerplants